Services
Mastering
Turnaround - Typically it will take us about 2 weeks to get your project completed, but you will hear samples sooner as we go through the process. If you need it sooner, let us know and we will do our best to shuffle the schedule around. If the urgency is extreme, there may be an additional fee to expedite.
What to expect - We will treat each of your songs as its own entity, customizing EQ, Compression, Limiting, Noise Reduction, Stereo Width etc. We have several racks of analog gear allowing us to dial in just the right feel for each of your tracks, enhancing them while staying true to the original vision of the mix.
Files for Internet Release - We will produce uncompressed, stereo interleaved master files in WAV format at 44.1kHz/16bit. These files are appropriate for upload to a variety of services online. They are uncompressed and will be uploaded to the service untouched.
Files for CD Release - We will author your CD for you and produce either the authored WAV files or a DDP image, depending on the company you have chosen to press your CDs. In rare instances a physical disc may be required and we can provide that for a small charge.
High Resolution / Mastered for iTunes - We can optionally provide you with the high resolution version of your masters. These would typically be 24bit and either 96k or 88.2k depending on your source content.
Vinyl - If your masters are headed to multiple formats, such as internet, cd, or vinyl, let us know up front. Vinyl can require a slightly different master, and we can work with you to provide that option as needed.
What we need from you - We accept all uncompressed digital source format from any DAW. Your mix engineer should print your digital files at the FULL RESOLUTION used to track and mix the project. The files should have minimal or no additional processing on the master bus - please remove dither, limiters, etc. If you have an EQ or Compressor you can't live without, send us versions with and without it.
The Loudness War - You are tired of reading about this, aren't you? We will get your masters to an appropriate volume for the genre, but not at the expense of dynamics or listenability.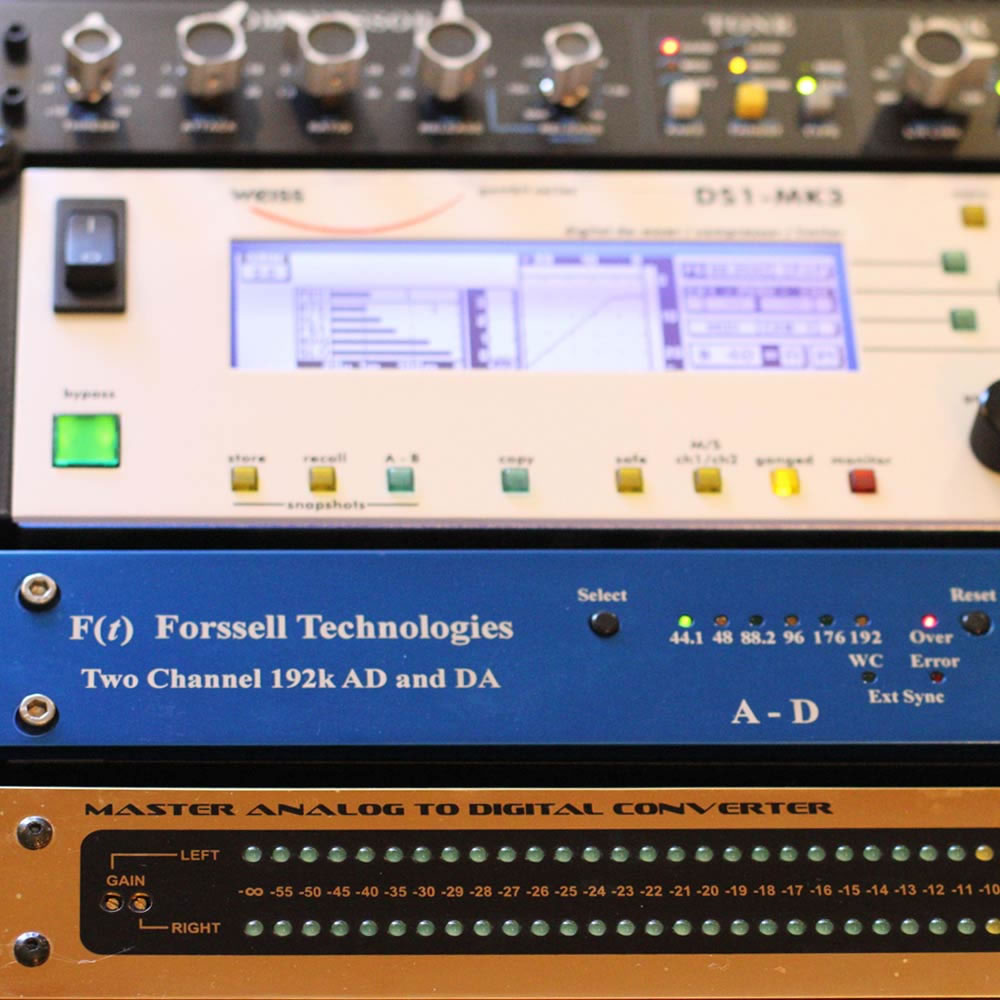 Authoring
We can author your CD for you including CD Text, custom gaps/crossfades, hidden tracks, ISRC etc. We will deliver a DDP image for upload to the press free of charge. CDRs can be mailed to you as well at a small additional charge. We guarantee your CD master to be Red Book compliant and checked for errors.
Archival
We will maintain copies of your original mixes for a period of 5 years. Should you need revisions, modifications, or just lost your mixes, talk to us and we will hook you up.
Mixing
Need mixing assistance on a project? We have a Pro Tools rig here and do plenty of mixing as well. Mixing services are quoted on a per project basis after we have evaluated the unmixed content.